Welcome to the 5th week of Tuesday Ten.
If you're new here -

Hi There!

:)
Tuesday Ten is a link party about your posts of ten of anything. It can be ten things you love, ten places you want to go, ten things you want right now, ten people you love etc....ten of anything really.
I love this because it gives me a chance to get to know my readers better and meet other bloggers. It also allows all of you linker uppers (yes, I just made that up) to see eachothers wonderful blogs and meet new bloggers as well :)
Please place my button on your page so others can link back and see other posts. You will find my button to the right of my blog page. ---------->
Please "like" your favorite Tuesday Ten post by clicking the "like" button underneath the thumbnail. I will do a small feature on the post that got the most "likes" each Tuesday so be sure to vote for your fav.
Also, please click on others link ups and comment so we can all share some love. We all love comments don't we??!!
Last week the post that got the most likes was: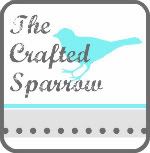 with her top ten DIY Halloween Costumes.
You can see her post
HERE
This week i'm going to break up my Ten up into 2 fives.
I'm going to tell you Five random things I love about each of my girls:
Eve:
1. I love her toothless smile!.
2. I love the way she cares so much about her sister and is so loving
3. I love the way she lines up all her barbies in her barbie house and sits them all in a row
4. I love the way she talks to me. She tells me everything and is so honest and open
5. I love the way she will sneak off into her room to play dress up. She tries to fold her clothes back up so nicely but they end up in this pile in her drawers
Lilah:
1. I love how when Dora and Diego are on she chimes into some of the song and says a big "GO!" at the end.
2. I love how when shes tired she will go into the cupboard and get her "bubba" out and bring it to me and say "bubba?".
3. I love the way she runs to me when I pick her up from daycare as if she hasn't seen me in years
4. I love how when I ask Lilah "how was your day" she says "good".
5. If anyone sneezes - even a stranger in a shop or something, Lilah pipes up and says "bessu" (Bless You). Then she will sometimes follow it with "sissue" - that means "Tissue" :)
Can't wait to see your Tuesday Ten this week :).