My beautiful friend Beth at Through The Eyes of the Mrs is hosting a
BIG
and I mean
BIG
Black Friday Group Giveaway!!!!!. I have the privilege of being a part of it so I thought I would let you all know about it so we can ALL head over there and try and win this!!!!!!
Theres over $1,000 in Prizes!
Here are the

lovely shops

that are participating.
So are you ready?
Fa Sew La Stitches
Beautiful wreaths, Fabric Buntings, Hair Blossoms, Book Blossoms
LoveStitched
Gorgeous accessories, headbands, jewelry & more
By The Ash Tree
Lovely Headbands & Crinkle Owls
Sweet Sugar Beet
Beautiful Bags, Totes, and Pins
Made By Munchies Mama
Handmade Jewelry & Crochet
Eisy Morgan
Inspirational Blogger and Hostess of Heart Therapy
Jessica N Designs
Hand Stamped Vintage Silverware & Jewelry
Uplifting Prints
Unique Art Prints including Custom Work for Home or Gifts
PidgApeg
Soft Romantic Affordable Jewelry to make you feel Pretty
Simply Nothing Else
Lovely fabric creations, pillows, totes, camera strap covers with ruffles
Nat's Knapsack
Vintage Inspired Jewelry, Cabochon Rings, Hair Pins, and Earrings
41 West Designs
Beautiful Handmade Signs that will make your House Your Home
Lil Noodle Bug
Handmade Wreaths, Stockings, Onesies all made with Love
Miss Mommy
Beautiful Jewelry and Handmade Leather Wrap Bracelets
Donna Decembers
Crocheted Cowls, Bracelets & Necklaces
Blessed Design Studio
Affordable Blog Design for those that love pretty things but don't like spending a lot of money
A3 Sisters
Necklaces, Earrings, & Rings
Johnny in a Dress
Ruffled Pouches, Bloomin Ruffled Bags, Crayon Rolls, Infinity Scarves
Sweet & Simple Jewelry Design
Beautiful timeless pieces that you will love forever
Sweetie Pie Bakery
Handmade Felt Food & Patterns that are too cute for words
Keeley Behling Studios
Twine, Craft Supplies, Vintage & More
Mama's Nest Designs
New & Upcycled Jewelry Handcrafted with Love
Cait Create The Shop
Hand painted Signs & Home Decor
Sugar Blossom Boutique
Chic Boho Headbands & More
Simply Rustic
All Natural Body Butters, Body Scrubs, Lip Balms, Lip Scrubs that are affordable
Aubrey Plays
Unique and spunky handmade items for all ages
Polka Dot Pretties
Pretty Gifts & Pretties for You
Jaime B. Designs
Beautiful Necklaces, Bracelets, & Hair Pretties
Rags To Stitches
Snuggies for your Laptop, Checkbook Covers, Christmas Stockings & More
Giveable Greetings
Fun Cards with a bit of Sass, Gift Tags & Paper Goods
Belle Rose Designs
Wholesale Rosettes, Bookmarks, Headbands & DIY Kits
The Lovely Poppy
Handmade Headbands, Jewelry, Poppy Petals & More
Casey Wiegand
Artist, Mother, Blogger, and Inspiration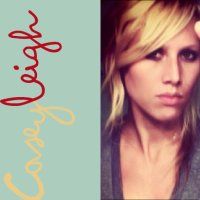 Wonder Forest
Handmade One of a Kind Items for Your Imagination
Lola Wraps
Fun Affordable Chic Way to Dress Up Any Outfit
Beth will be adding her own surprises to the Giveaway!
I hope you'll think about shopping Handmade this year!
Theres going to be discounts, free gifts with purchase & More!
Giveaway goes live est 12:01 & runs through Monday!